Greetings,
Canada's major grocery store chains cut their workers' pay this past weekend, claiming it was only in place for the pandemic and that the circumstances that made it necessary have passed.
These corporations, where thousands of our members work, could not be more wrong.
The fact is, the so-called pandemic pay only began to address the needs of retail workers that existed before the pandemic and will continue long after. COVID-19 did not make retail workers heroes, they already were. The pandemic only highlighted the vital role these workers play in our communities.
Unifor has launched a national campaign and petition demanding Fair Pay Forever for retail workers and for the pay increase implemented during the pandemics to become permanent. Retail workers also deserve more full-time jobs and the benefits that come with that.
You can help by joining Unifor for a virtual rally Friday demanding Fair Pay Forever:
What: Virtual Rally for Fair Pay Forever
Who: Speakers will include Unifor National President Jerry Dias, Ontario Regional Director Naureen Rizvi, Atlantic Director Linda MacNeil and grocery store workers in both Ontario and Newfoundland and Labrador
Where: Hosting on Unifor Facebook page
When: Friday, June 19, 1 p.m. (ET)
Help spread the word for this rally by telling your Bargaining Units and members about it, and sharing the rally's Facebook event page on social media using the #FairPayForever hashtag. During the event, be sure to send supportive comments and Likes during the event.
Unifor has led the effort to ensure the pay increases made during the pandemic are made permanent, as well as advocating for other improvements for retail workers, including more full-time work.
We are currently in negotiations with Loblaw-owned Dominion Stores in Newfoundland and Labrador, attempting to reverse a 2019 company decision to eliminate one in five full-time supermarket jobs.
Show your support by sharing this widely with your members and attend the virtual rally this Friday.
In solidarity,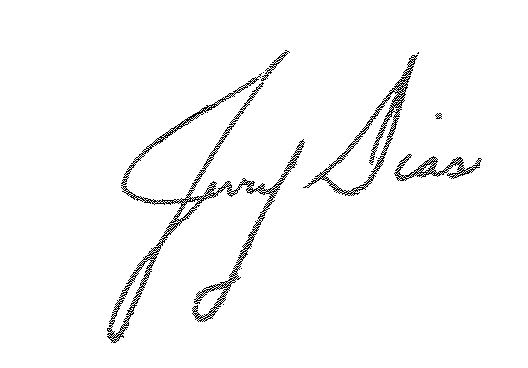 Local 584
May 2020
Update
Hourly OLIP/DLIP Open Enrollment
June 1 – June 30th
The Open Enrollment for Optional/Dependent Life Insurance program (OLIP/DLIP) for Hourly employees is scheduled from June 1 to June 30, 2020. A copy of the notice is here
If you would like to participate in this Open Enrollment, please contact your local Unifor and/or Benefit Representative to obtain an enrollment form. The Hourly OLIP/DLIP enrollment form can also be downloaded from here and the completed form can be emailed or faxed to your local Unifor and/or Benefit Representative. Please note that Ford will require the original signed copy – please ensure to keep it and provide it to your local Benefit Representative upon return to your location of work.
Local 584 Helping
Covid19 Heroes
To date Unifor Local 200, Windsor has made 228,143 face shields that are going directly to our frontline Covid19 Heroes. These pictures are of Unifor local 548 members preparing to ship the face shields from the Bramalea depot. Thank you to all involved and making all of us so proud.
Afternoons are Tracey Lauzon, Rob
Broughton and Katie James
Dave Champagne, Brandy Lafortune, Charron
Stoodley and Michelle Hilts for the day shift

Sister Knight is seen here getting a thermal
scan before entering the Depot
Thank you Brother Brian Lauzon of Local 584
for making headbands from his 3D printer. Ford
| Bramalea donated 150 shields for the headbands
and all were donated to Ableliving
communities throughout the GTA.
THANK YOU VERY MUCH TO
ALL WHO PARTICIPATED
IN OUR GATE COLLECTION
ONCE AGAIN UNIFOR LOCAL 584 WORKING TOGETHER SHOWED OUR SUPPORT TO THOSE LESS FORTUNATE THAN OURSELVES.
WE RAISED     $825.05
YOUR KINDNESS AND GENEROSITY WILL GO ALONG WAY AT THE KNIGHT'S TABLE….
SANDY KNIGHT
PRESIDENT
LOCAL 584
Meetings
CANCELLED
Next Meeting:
June Meeting
Cancelled
Cancelled due to
COVID-19 Virus
The safety of our members
is of uptmost importance
Lion's Hall
45 Avondale Blvd.
AGENDA:


The next meeting will be posted when
the virus situation is resolved.



June 29, 2020

Unifor launches new national campaign to #BuildBackBetter after the COVID-19 pandemic with a bold road map to an economic recovery that puts workers first. National President Jerry Dias urges Prime Minister Trudeau to hold the line against any new aluminum tariffs. Plus, retail members rally to oppose the end of pandemic pay and fight to ward off Ford government attempt to claw back
stat holidays.
Mill workers come out in force at community rally against indefinite closure of Paper Excellence mill in Mackenzie BC.



Licensed practical nurses (LPNs) in Nova Scotia need your help! Sign the petition to fight for pay parity for
all LPNs.


Unifor releases Road Map for a Fair, Inclusive and Resilient Economic Recovery.


| | |
| --- | --- |
| Unifor calls on Prime Minister Trudeau to stand firm against any potential punitive action against the Canadian aluminum industry amid reports that the Trump administration plans to reimpose a 10% tariff as soon as next week. | Pallister's public sector cuts continue as Manitoba Hydro layoffs put frontline service at risk. |
| | |
| --- | --- |
| Urgent action is needed by government and offshore operators to save thousands of good jobs in Newfoundland and Labrador. | Unifor Co-op Refinery members ratify new collective agreement that achieves national wage pattern, maintains the defined benefit pension plan, and keeps the company matched employee savings plan for existing workers. |
| | |
| --- | --- |
| Unifor members united in a virtual rally in support of a fair wage for grocery workers as pandemic pay is taken away from those on the frontline. | Ontario government backs down on proposal to take away six stat holidays from retail workers following intervention by Unifor. |
Unifor calls on governments to #BuildBackBetter as the union reveals a detailed plan to rebuild the economy in a virtual news conference live on Facebook.



Local 1090 members take strike action against Croven Crystals as they fight for better wages, better pensions and better benefits.
READ MORE
| | |
| --- | --- |
| Last week Ontario hospital workers took part in the "It Takes A Team To Care" sticker day of action demanding pandemic pay for all health care workers from Ontario government. | Learn more about your union's plan on how Canada can #BuildBackBetter after the Covid-19 pandemic. Download the executive summary or the full report of Unifor's Road Map for a Fair, Inclusive and Resilient Economic Recovery. |
We stand against bullying !
Membership meetings are held at 10 am,
the second Sunday of every month
(except July, August & December)

The meetings take place at:
Spot One,
289 Rutherford Rd South,
 Brampton, ON L6W 3R9
UNIFOR LOCAL
584 BY-LAWS
Updated By-Laws May 2017 (Updated)